Totally Radio 70s en vivo
Totally Radio 70s en vivo
In the Flesh
Blondie
23 hours ago
Girls On the Avenue
Richard Clapton
23 hours ago
The Nips Are Getting Bigger
Mental As Anything
23 hours ago
Higher Ground
Céline Dion & Stevie Wonder
23 hours ago
Hold the Line
Toto
23 hours ago
Don't Stop 'Til You Get Enough
Michael Jackson
23 hours ago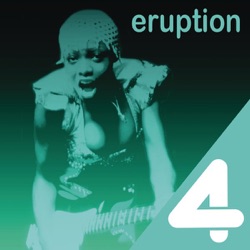 I Can't Stand the Rain
Eruption
23 hours ago
Slip Slidin' Away (Demo)
Paul Simon
23 hours ago
Cool Change
Little River Band
23 hours ago
April Sun In Cuba
Dragon
23 hours ago
Ver más
Totally Radio 70s en vivo
Just for Hits & Giggles
Totally Radio 70's is a Australian digital radio station owned and operated by Totally Media. Best known for musical genres such as 70s and oldies.
Categorias:&nbsp
70s, Oldies
Frecuencias Totally Radio 70s
Adelaida: Online
Brisbane: Online
Canberra: Online
Darwin: Online
Costa Dorada: Online
Hobart: Online
Melbourne: Online
Perth: Online
Sídney: Online
Ver más
Lista de las canciones más escuchadas
Últimos 7 días:
1. Gary Numan - Cars
2. Maxine Nightingale - Right Back Where We Started From
3. Frankie Valli & The Four Seasons - December, 1963 (Oh, What a Night)
4. Gary Numan - Are 'Friends' Electric?
5. Billy Swan - I Can Help
6. 10cc - Rubber Bullets
7. Electric Light Orchestra & Olivia Newton-John - Let Me Be There
8. Anita Ward - Ring My Bell
9. Earth, Wind & Fire - Boogie Wonderland
10. Dragon - Are You Old Enough
Últimos 30 días:
1. Gary Numan - Cars
2. The Clash - London Calling
3. Village People - YMCA
4. The Romantics - What I Like About You
5. T. Rex - Metal Guru
6. David Essex - Hold Me Close
7. Barry White - Can't Get Enough of Your Love Baby
8. Freda Payne - Band of Gold
9. Cliff Richard - We Don't Talk Anymore
10. The Masters Apprentices - Turn Up Your Radio
Contactos
E-mail:&nbsp
onair@totallyradio.com.au
Redes sociales
Compartir
Comentarios
Descubrir emisoras por género
Elige la ciudad de la radio